Register
Soccer Club, Men's Soccer · Male
Team Fees

Regular

300.0

per player
The Western State Colorado University Men's Soccer Team is a group dedicated to the sport of soccer. They are passionate about playing, competing, staying fit, and having fun. Team members are drawn together for the love of the sport. The team enjoys traveling together and spending time together on and off the field. Western Men's Soccer has been competing at the Intercollegiate level since the 1990s. We compete all across Colorado in both the fall and spring semesters.

If you're choosing to be a part of Men's Club Soccer at Western State Colorado University, you're making an excellent choice! The level of involvement is high, and your leadership, cooperation, and personal skills will grow immensely. We welcome any and all who are interested to register!

Sponsorships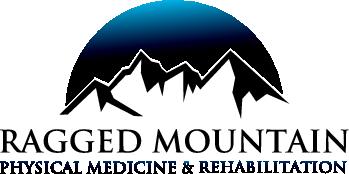 Ragged Mountain Physical Medicine & Rehabilitation offers expert evaluation and non-surgical treatment for your sport and spine injuries. Check us out at rehabdoc.com!
You work hard, you play hard, and when it hurts, we're here to help. At Ragged Mountain Physical Medicine & Rehabilitation, we specialize in the evaluation and non-surgical treatment of sports and spine injuries and pain. We use cutting-edge medical technology to evaluate your muscles, tendons, and nerves to pinpoint the source of your pain and build a treatment plan based on your goals. Ready to get back in the game? Schedule an appointment today at rehabdoc.com!
Spring Game Schedule 2017
All friendly matches in the off season are TBA.
Spring Practice Schedule
| | | | | | |
| --- | --- | --- | --- | --- | --- |
| Location | Monday | Tuesday | Wednesday | Thursday | Friday |
| Field House | | 6-8pm | | 6-8pm | |
Western State Colorado University - Club Sports Home Baseball Boxing
Ice Hockey, Men's Ice Hockey, Women's Lacrosse, Men's Rugby, Men's
Rugby, Women's Soccer, Men's Soccer, Women's Swimming, COED Document Links